Worship with Band
(Summit Kids and Nursery provided)
-Saturdays @ 5:30pm
-Sundays @ 9:00am
-Sundays @ 10:30am
Worship with Hymns, Liturgy,
Organ, and Choir
(Family Room available)
-Sundays @ 11:55am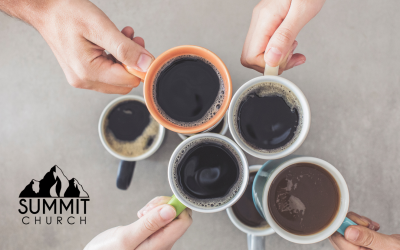 Our next Drinks with the Pastor will be on November 3rd from 6:00pm to 7:30pm here at the church. Click here to register!
read more
Subscribe to our newsletter
LOVE GOD
LOVE OTHERS
SHARE THE GOOD NEWS
-SUMMIT CHURCH-
Current Sermon Series
B.L.E.S.S. – Everyday Ways to Love Your Neighbor
When you've been transformed by God's love, you can't help but want others to experience the same grace and freedom. But how do you share it without scaring them away or offending them? For most Christians, "evangelism" is an intimidating word. 
But what if there was a more organic, more authentic way to share your faith with your friends, neighbors, and coworkers? 
Wondering what your next steps are?  We would love to walk with you and help you take your next steps in your faith!
Worship With Us
Worship with Band
Saturdays @ 5:30pm
Sundays @ 9:00am
Sundays @ 10:30am
Worship with Hymns, Liturgy, Organ, and Choir
Sundays @ 11:55am
Location
2917 Aspen Drive
Durango, Colorado 81301