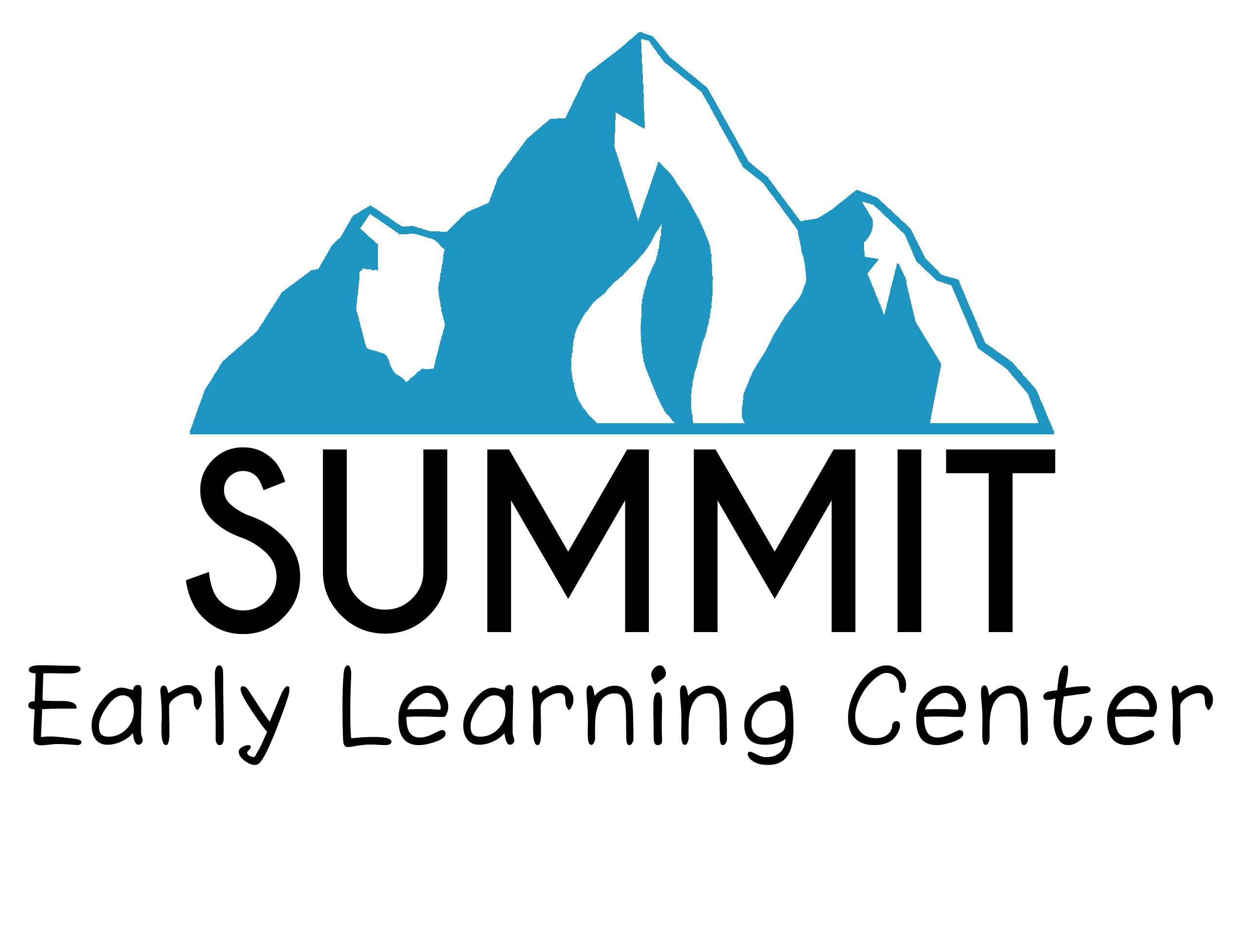 Formerly the Methodist Christian School
Ministering to the Whole Child –
Mind, Body, Spirit
Our Purpose
Our purpose is to minister to the whole child by providing a safe, caring, loving environment that nurtures each child's social, emotional, physical, intellectual and spiritual growth. We offer emotional and spiritual support to parents and families.
Our History
We are a non profit program that is a mission of the Summit Church and we are licensed by the state of Colorado. We first opened our doors in 1998 with our toddler center. We recognize the unique worth of all God's children regardless of their race, sex or cultural background. It is our desire to minister to all children, sharing Christ's love for mankind.
How We Serve
We serve families with children 6 weeks old up through 5 years old. We are open M-F from 7:30 am to 5:30 pm. We operate year round and have six classrooms. We are closed Labor Day, 3 days at Thanksgiving, 2 weeks at Christmas, 1 week for Spring Break, 1 week for summer break, and Memorial Day. We also close for 2 teacher development days and some days in the summer for Summer Break.
Infants
This is our most recent addition to our center. This bright new area is specially designed to meet the needs of our youngest children and their families. We have 2 caregivers with 8 children ages 6 weeks up to around 12-15 months. This is a year round program with full and part time spots available.
Toddlers
We now offer 2 separate toddler rooms. One is designed for 1 year olds and the other is for 2 year olds. The ratio in these rooms is 1:5 and 1:6. These rooms and their routines are designed to encourage these young children to explore their world in a loving, safe environment while also learning some of the basics of social emotional development like sharing, waiting and taking turns.
Preschool
Our preschool program is for children 3-5 years old. Here we offer a balance of play and structure that introduces children to the prenumber and language experiences, routines and other concepts that will prepare them for a lifetime of learning enjoyment. Through play, discovery learning, hands on activities, literature, science experiments, music, fingerplays and art activities, the children explore a variety of themes through out the year.
We have a lot of fun at our school and through daily Bible stories, prayers and verses, the children see how God is part of their everyday life. We feel that children are precious gifts from God and that the early years are so important in developing lifelong values and skills. We invite you to check out our program and we look forward to getting to know you and your child.
Tuition Rates  – Monthly
We are open from 7:30-5:30.
If you would like more information or want to visit our school, please contact Rebekah.