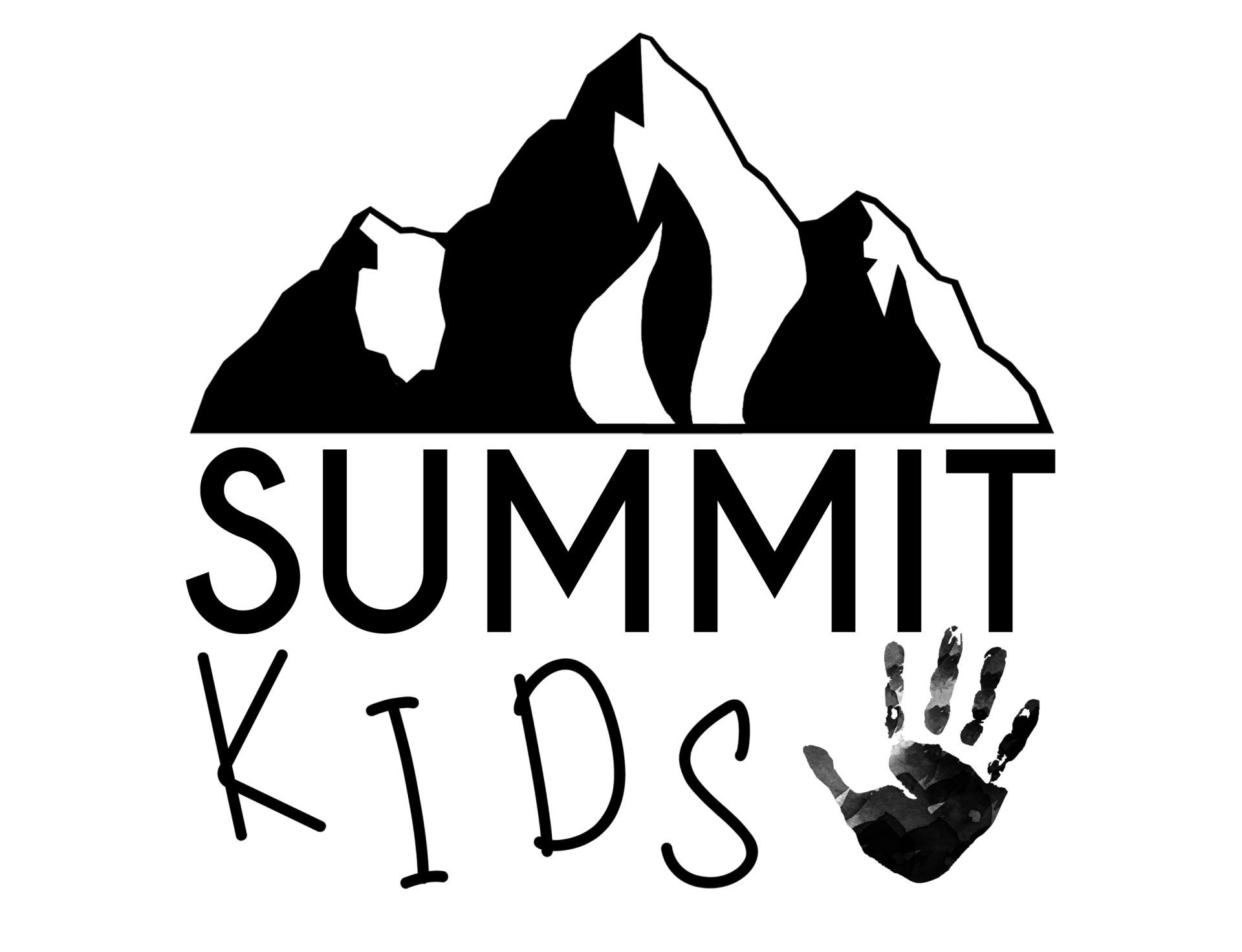 Children worship together, learn who God is, and understand salvation through Jesus Christ by participating in art activities, games, and lesson discussion – all in a fun and inviting way!
Welcome to Summit Kids!
We are so happy to have you worship with us.  Summit Kids is a place where kids ages 3-5th grade are learning about God through discovery, hands on experiences, building relationships, and creating a change of heart – not just retaining Biblical knowledge. We offer childcare during our Saturday service at 5:30pm and our Sunday services at 9:00am and 10:30am. 
Summit Kids are encouraged to:
Love God (Matthew 22:37): Jesus replied: "'Love the Lord your God with all your heart and with all your soul and with all your mind.
Love Others (Matthew 22:39): And the second is like it: 'Love your neighbor as yourself
Share It (Matthew 28:19-20): Therefore, go and make disciples of all nations, baptizing them in the name of the Father and of the Son and of the Holy Spirit, and teaching them to obey everything I have commanded you. And surely, I am with you always, to the very end of the age."
What's Happening – Fall 2022
Click the event for more info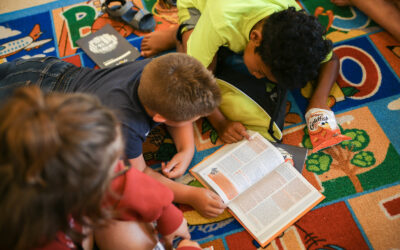 Eagle Lake Camp is a day camp that is happening July 31st-August 4th and is geared toward kids 6-12 years old and there is Crew for students who are 13-17 years old. Click here to register.
read more
Nursery
(Ages 0-3)
Infants and Toddlers will experience the Bible the best way they learn…by doing!  Our Nursery Team implements Play-N-Worship, Play-along Bible Stories.  These age-appropriate lesson get little ones worshipping God and knowing Jesus through movement and fun!  They will learn songs that make them want to sing out and they'll discover Bible truths through intentional play.
Summit Kids
(Preschool-5th grade)
Our amazing Summit Kids Volunteer team use a curriculum called Dig In by Group Publishing.  In each lesson, kids will learn a Bible Point through Core Bible Study, play a game, and participate in a hands on activity – it could be anything from a science project to an art project!  Kids are learning about the heart of God and hopefully having a change of heart themselves.  This age-appropriate curriculum will help grow your child's faith and encourage them to build a firm foundation for life's struggles.
Kids Staying in Service
If you wish to remain as a family in the Sanctuary together, there are Pew Packets available for fidgety hands.  Ushers are available to assist you in getting a Pew Packet.
SERVE WITH SUMMIT KIDS
If your heart is to pour into the next generation of world changers and history makers, we would love to have you be a part of the Summit Kids Team!!  Please click the "Volunteer" button to fill out the volunteer application or contact the Children's Director at ashleigh@summitdurango.org.  Since safety is one of our top priorities, we require all volunteers to complete Safe Gatherings training. 

Your child's safety is one of our top priorities!  We ensure that every volunteer has completed Safe Gatherings training which includes a background and reference checks.  We will give your child a name tag that correlates to your guardian receipt.  Summit Kids goes to great lengths to ensure that each classroom environment is a safe and enjoyable place for your child to experience the love of Christ.
Infant Dedication is when a family dedicates their child to God and the infant is welcomed into the church family. Baptism is when a child makes the decision for themselves that they believe Jesus Christ is their Lord and Savior. Every year, Summit Church does a river baptism for all who are interested. This event is typically in August, and we will be posting more information about it on our website this summer. For more information or to sign up for an infant dedication or baptism please click below.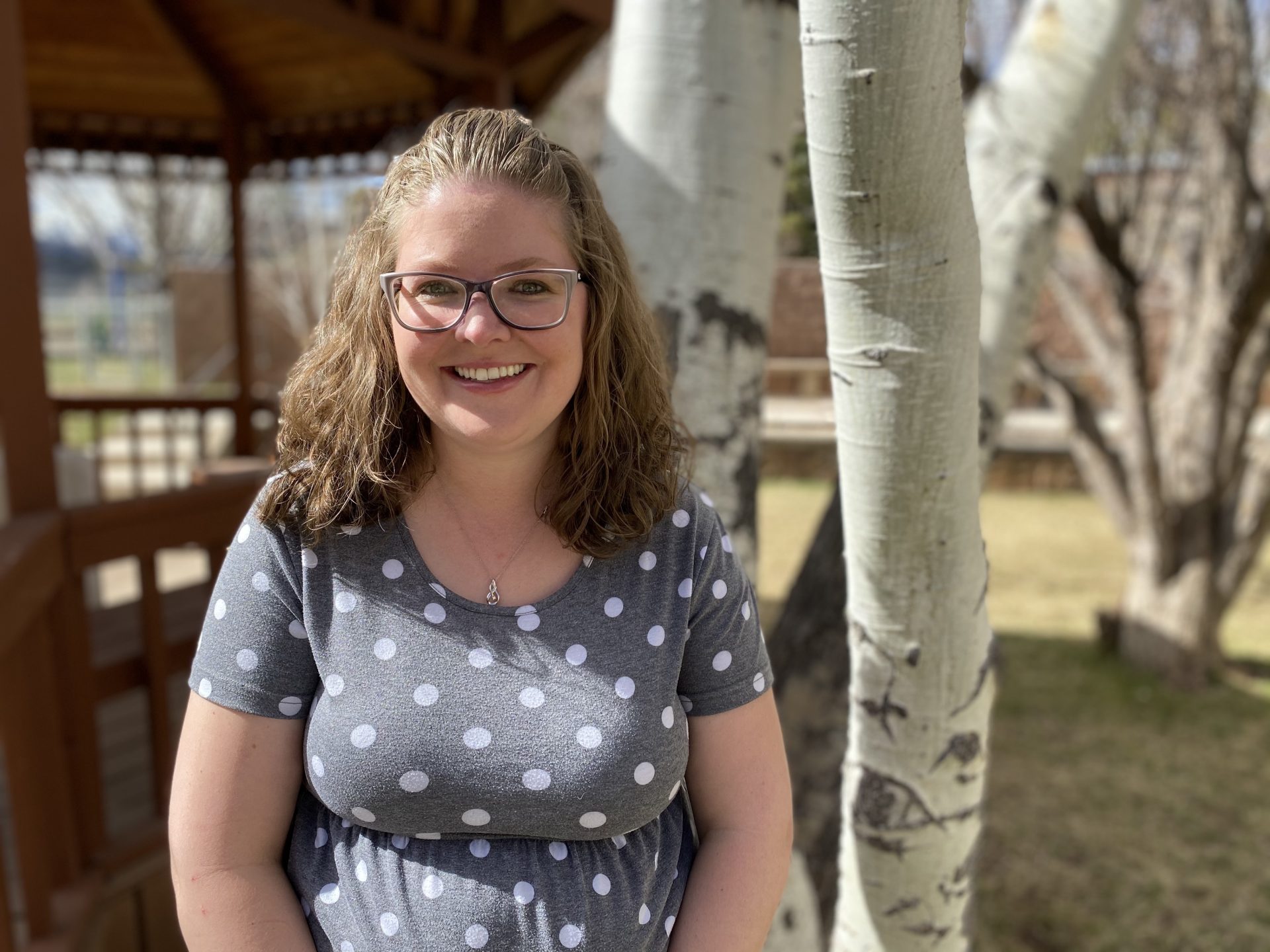 Director of Children and Family Ministries
Ashleigh Ewing was born and raised in Durango, Colorado. She has always had a passion for working with children. She began her working career in the nursery at Summit Church at the age of 12. Summit Church was a place that Ashleigh always considered a second home. She enjoyed working and attending youth group there for many years. She looks forward to making connections with young children and their families so they may have the same positive experience she did growing up.
Ashleigh graduated from Fort Lewis College with a degree in Elementary and Early Childhood Education. After graduating, Ashleigh worked at Summit Early Learning Center for 4 years before pursuing other interests in the work force. Ashleigh has young twin boys, Connor and Tanner, and has been fortunate enough to be a stay-at-home mom for the past couple years.
Ashleigh enjoys spending time with her husband and boys, hiking, reading, and hanging out with family and friends.