Our mission at Summit Church is to "Love God, Love Others, and Share the Good News" and our vision is to "Be Jesus Christ to the World."  Have you ever thought about what that might look like for you personally?  Have you ever felt lost, stuck, or lacking a sense of direction in your spiritual journey? 
We want to encourage you to join us on this amazing journey as you get more connected here at Summit Church!  We invite you to spend some time exploring this page to learn about some great entry points and next steps for you to consider, no matter where you're currently at on your spiritual journey.  Please take some time to review the options below to determine what might be the best entry point or next step for you.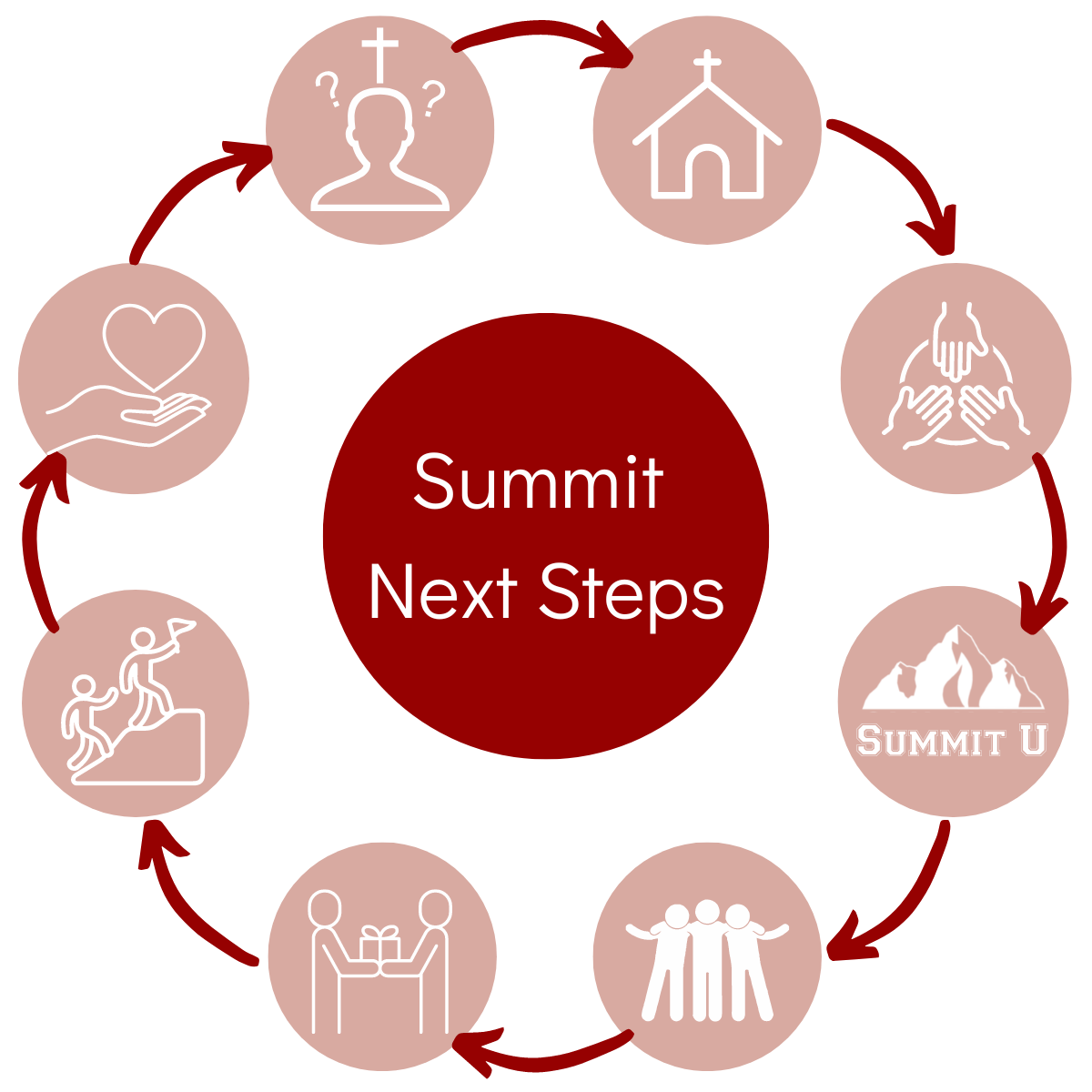 What is next on your Journey?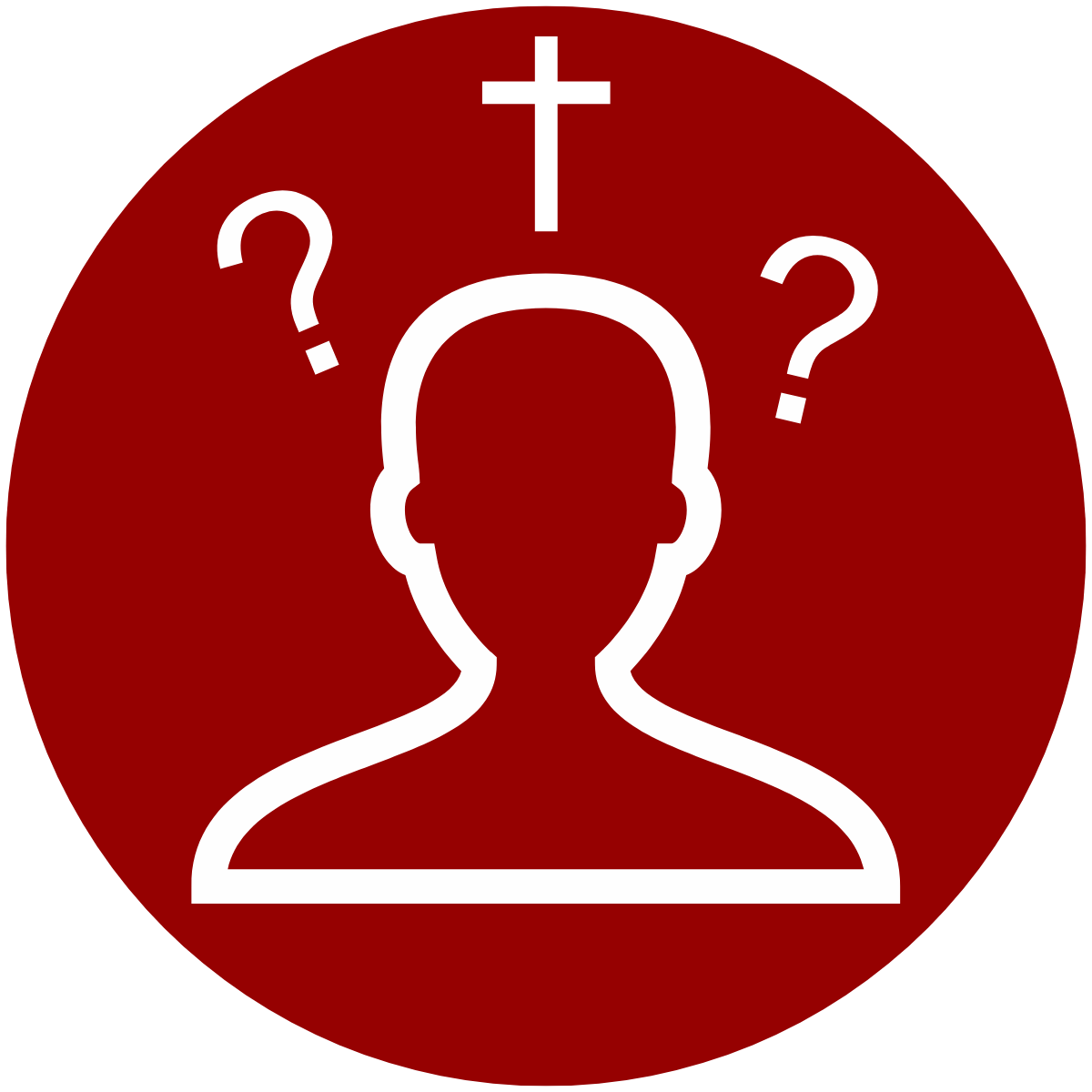 Become Spiritually Curious
Bible Verse: Proverbs 3:5-6
Trust in the Lord with all your heart and lean not on your own understanding; in all your ways submit to him, and he will make your paths straight.
Our Wesleyan roots focus a lot on God's Grace.  It's up to each of us to respond to God's grace by realizing our identity and worth as being rooted in the one to whom we belong, our Creator.  You were created by God to be loved by God!  We encourage everyone to continually remain "spiritually curious" and to respond to what God is saying to you through the Holy Spirit as he guides and directs your next steps.  Everyone's journey looks a little different, but the collective impact will be undeniable as each of us continues our journey with God!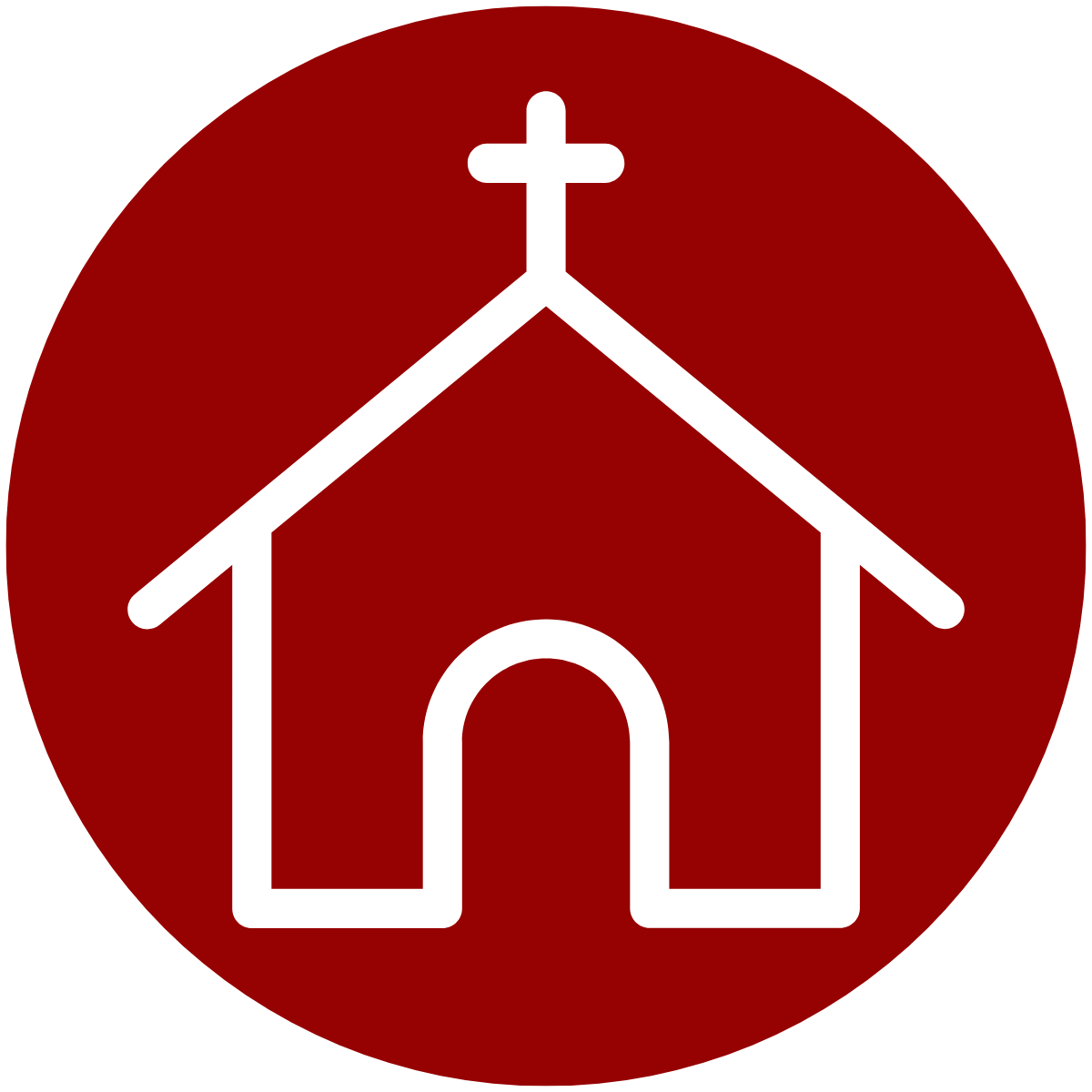 Bible Verse: Acts 2:42-47
They devoted themselves to the apostles' teaching and to fellowship, to the breaking of bread and to prayer. Everyone was filled with awe at the many wonders and signs performed by the apostles. All the believers were together and had everything in common. They sold property and possessions to give to anyone who had need. Every day they continued to meet together in the temple courts. They broke bread in their homes and ate together with glad and sincere hearts, praising God and enjoying the favor of all the people. And the Lord added to their number daily those who were being saved.
God's plan for his church has always been for us to live in community with one another and to worship our Creator corporately as one body regularly.  We see this lived out in the early church in Acts 2 and those traditions have continued for thousands of years in local churches all over the world.  Worshiping together as a community brings us closer to God and to one another as we participate in various acts of worship such as preaching/teaching, singing, fellowship, prayer, communion, baptism, and responding with generosity from our hearts.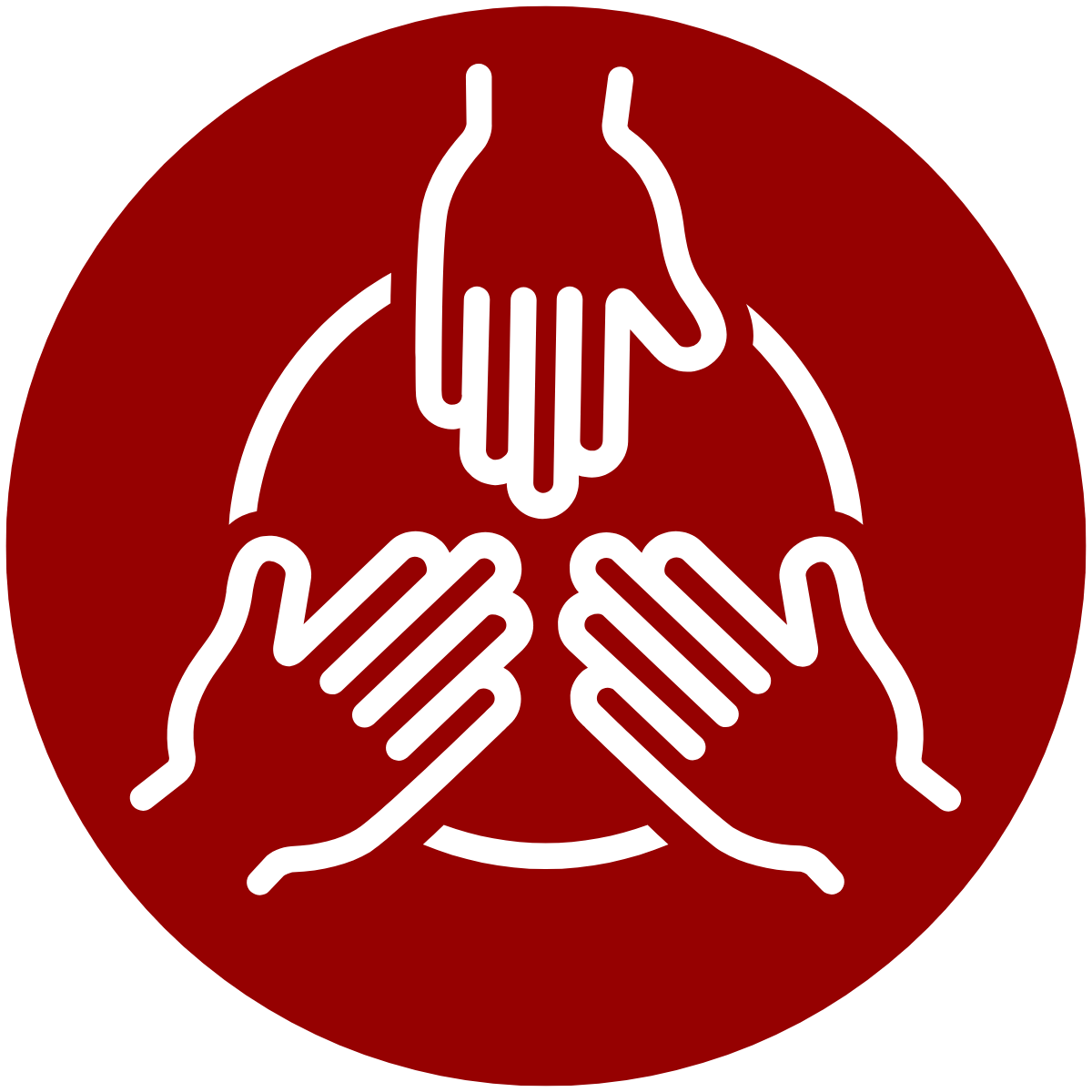 Get Connected into the Life of the Church
Bible Verse: Hebrews 10:23-25
Let us hold unswervingly to the hope we profess, for he who promised is faithful. And let us consider how we may spur one another on toward love and good deeds, not giving up meeting together, as some are in the habit of doing, but encouraging one another—and all the more as you see the Day approaching.
In addition to weekend worship services, there are many other ways to get more involved in the life of the church and build community with others throughout the year (Summit Basecamp, Connect BBQ's/Dinners, Parenting Workshops, Conferences, Special Worship Events, the River Baptism Service in August, "Summit Outdoors" Events, Youth Events, Kid's Events, Family Events, Men's Spring Outing, Women's Fall Retreat, College & Young Adult Events, Small Groups, etc.).  We encourage you to take an active role in being part of what we're doing as a local church here in Durango as we seek to Love God, Love Others, and Share the Good News!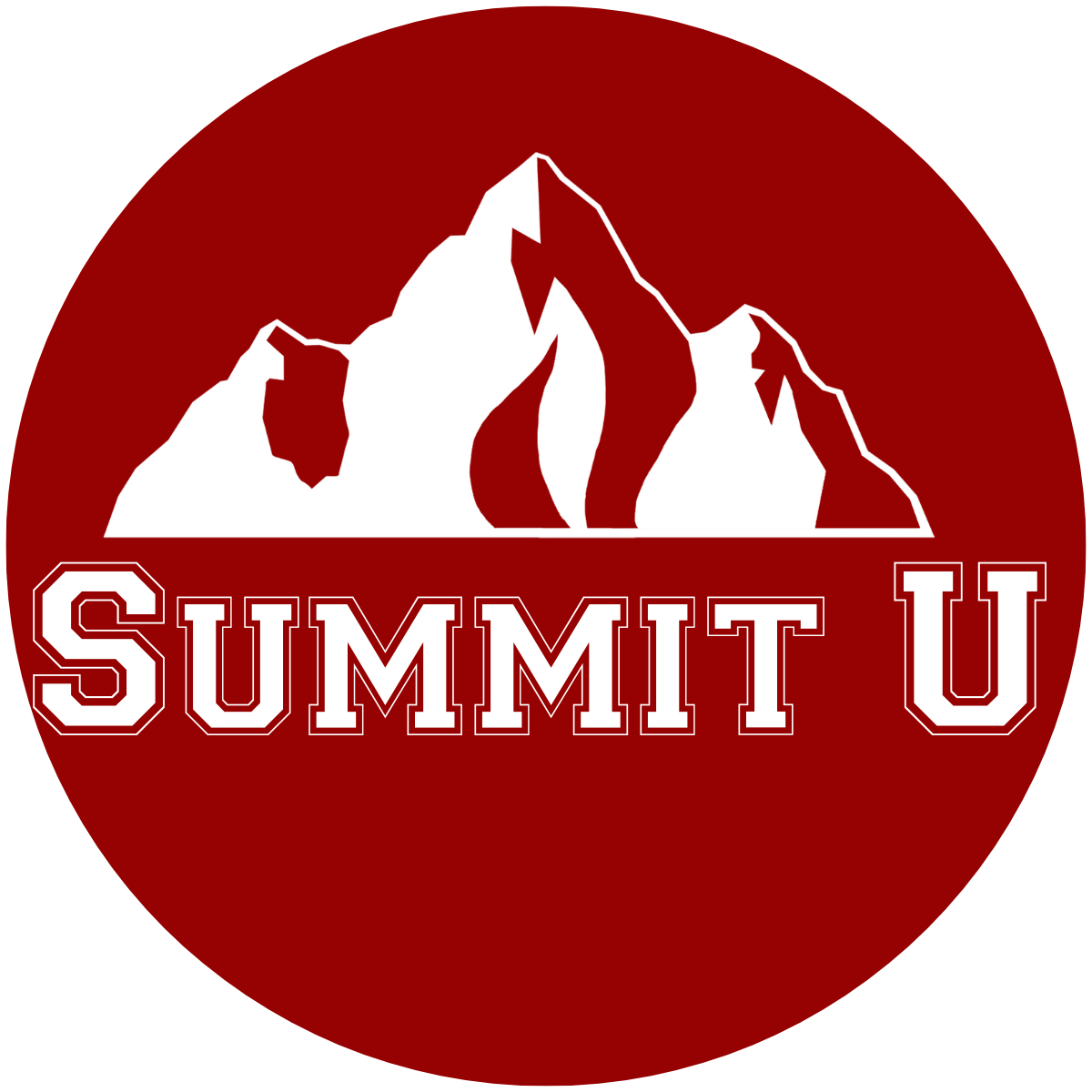 Participate in Discipleship Courses
Bible Verse: Romans 12:1-2
Therefore, I urge you, brothers and sisters, in view of God's mercy, to offer your bodies as a living sacrifice, holy and pleasing to God—this is your true and proper worship. Do not conform to the pattern of this world, but be transformed by the renewing of your mind. Then you will be able to test and approve what God's will is—his good, pleasing and perfect will.
God's grace seeks nothing less than a new creation in the likeness of Jesus Christ.  The God who liberates us and gives us a new future enables us to live toward that new creation by providing means by which we can grow in grace.
Here at Summit, we offer opportunities every spring and fall for adults to come to the church on Wednesday nights to enjoy a free dinner and fellowship, and then break out into various small group studies for 8-10 weeks.  We call this "Summit U", which is short for Summit University.  We invite you to sign up for one of our small group studies at Summit U the next time it is being offered and join us as we pursue becoming more like Christ together.
Participate in a Small Group
Bible Verse: Philippians 2:1-4
Therefore if you have any encouragement from being united with Christ, if any comfort from his love, if any common sharing in the Spirit, if any tenderness and compassion, then make my joy complete by being like-minded, having the same love, being one in spirit and of one mind. Do nothing out of selfish ambition or vain conceit. Rather, in humility value others above yourselves, not looking to your own interests but each of you to the interests of the others.
We believe life changing transformation happens best within the context of a smaller community that meets regularly to build relationships, do life together, learn and grow together, serve one another, and serve and bless others outside of your group.  That's what our Summit Small Groups are all about, and we encourage you to consider joining an existing small group that is open to new members, or even starting your own small group in your neighborhood/school/business/etc.  We are happy to provide initial and ongoing support, encouragement, resources, and training for any individuals or groups as needed to make sure all our small groups are healthy and life giving for all the group members and facilitators.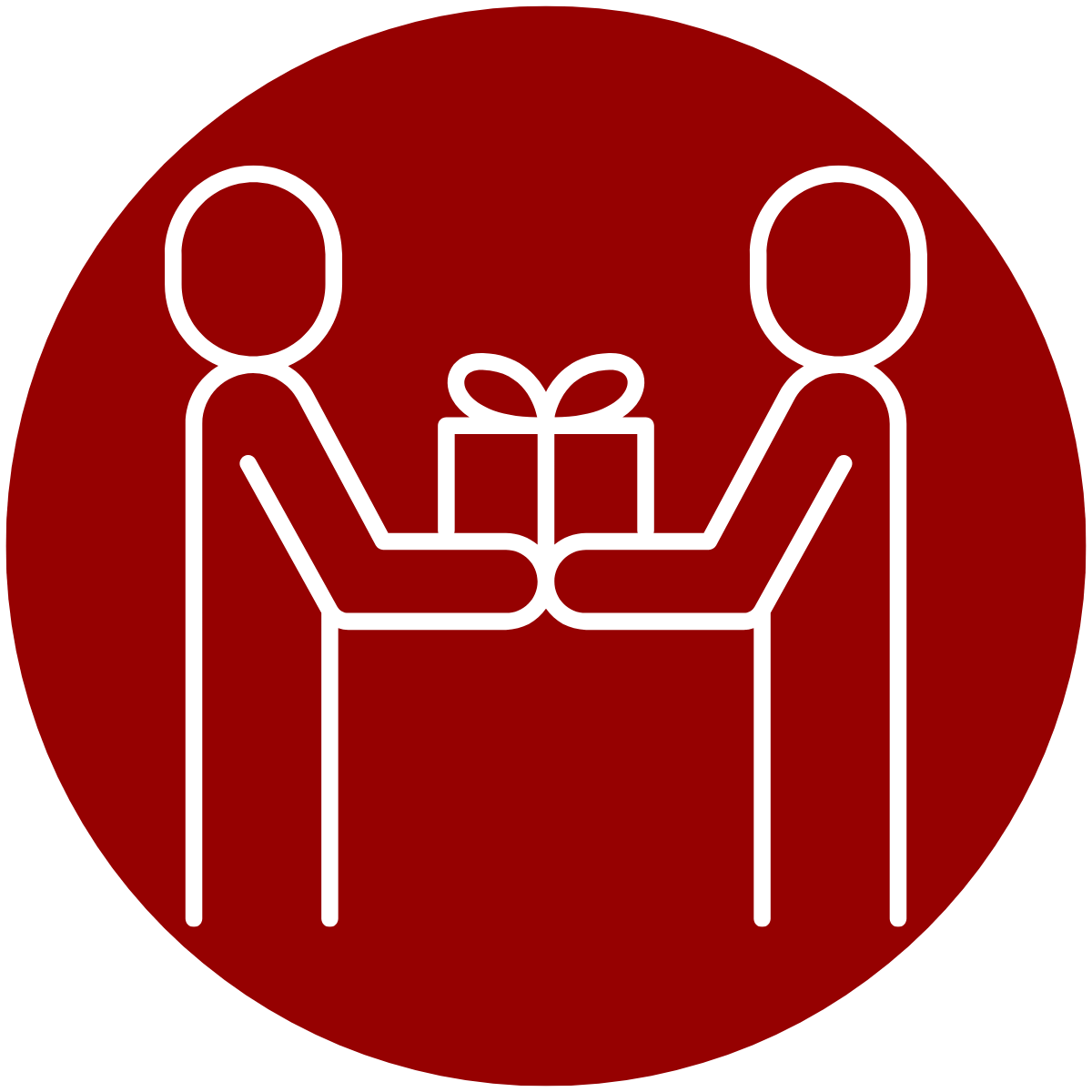 Use your Gifts to Serve & Bless Others
Bible Verse: Ephesians 4:11-16
So Christ himself gave the apostles, the prophets, the evangelists, the pastors and teachers, to equip his people for works of service, so that the body of Christ may be built up until we all reach unity in the faith and in the knowledge of the Son of God and become mature, attaining to the whole measure of the fullness of Christ.
Then we will no longer be infants, tossed back and forth by the waves, and blown here and there by every wind of teaching and by the cunning and craftiness of people in their deceitful scheming. Instead, speaking the truth in love, we will grow to become in every respect the mature body of him who is the head, that is, Christ. From him the whole body, joined and held together by every supporting ligament, grows and builds itself up in love, as each part does its work.
Each one of us was created by God for a purpose, and God has blessed each of us with unique gifts, passions, and abilities.  Our hope for you is that Summit would be a place where you can discover, understand, and use your gifts to serve and bless others!
We encourage everyone who calls Summit their home church to serve at least once a month in a ministry at Summit (Summit Kids- Children, Summit Students- Youth, Rooted- College/YA, Caring Ministry, Worship, Tech, Leadership, Guest Services/Hospitality, Meals Ministry/Cooking, Discipleship, Admin/Office, Cleaning/Maintenance, etc.).  We also encourage serving in the community several times each year for those who are able as another opportunity to bless others in our community.
Get Involved in Leading & Mentoring Others
Bible Verse: 2 Timothy 2:1-2
You then, my son, be strong in the grace that is in Christ Jesus. And the things you have heard me say in the presence of many witnesses entrust to reliable people who will also be qualified to teach others.
One of the most important roles anyone can have is to become a significant influence in the life of someone younger than yourself.  We see this modeled in the life of the Apostle Paul with his young protégé, Timothy.  We encourage you to be intentional about investing in others who will become the leaders of the church in the future.  There's not a more important or rewarding role you can have!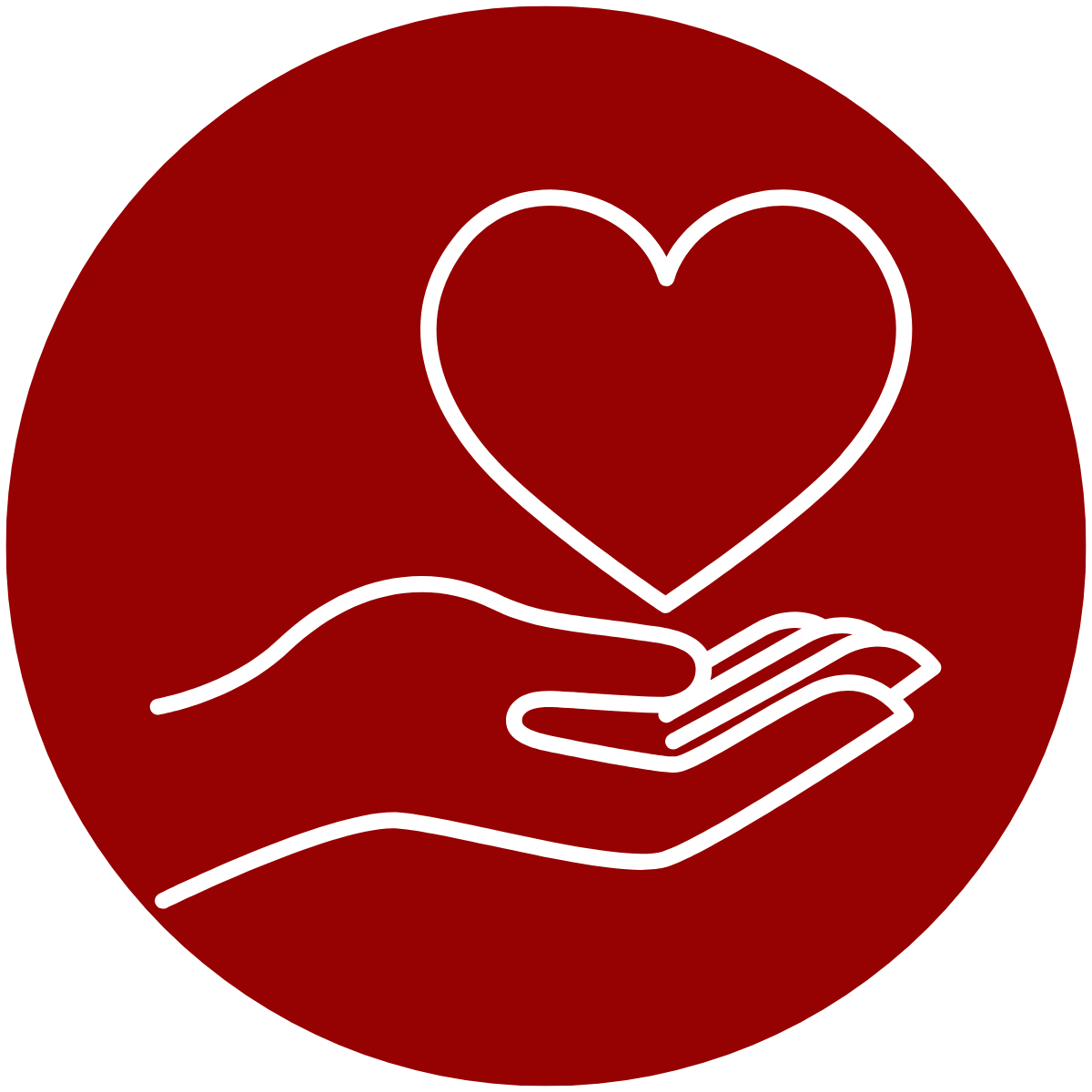 Bible Verse: 2 Corinthians 9:6-10
Remember this: Whoever sows sparingly will also reap sparingly, and whoever sows generously will also reap generously. Each of you should give what you have decided in your heart to give, not reluctantly or under compulsion, for God loves a cheerful giver. And God is able to bless you abundantly, so that in all things at all times, having all that you need, you will abound in every good work. As it is written:
"They have freely scattered their gifts to the poor;
    their righteousness endures forever."
Now he who supplies seed to the sower and bread for food will also supply and increase your store of seed and will enlarge the harvest of your righteousness.
We are blessed to be a blessing to others!  As you continue to grow in your spiritual journey, we hope you will understand the blessings of tithing, sharing your resources/time/gifts, and intentionally finding ways to have relationships with others who aren't like you.  These are all ways we can give and live generously as we share the love of Christ with others in our community and beyond.