Due to COVID-19, all children's programming is suspended until further notice. Email Celia Rothhaas with any questions.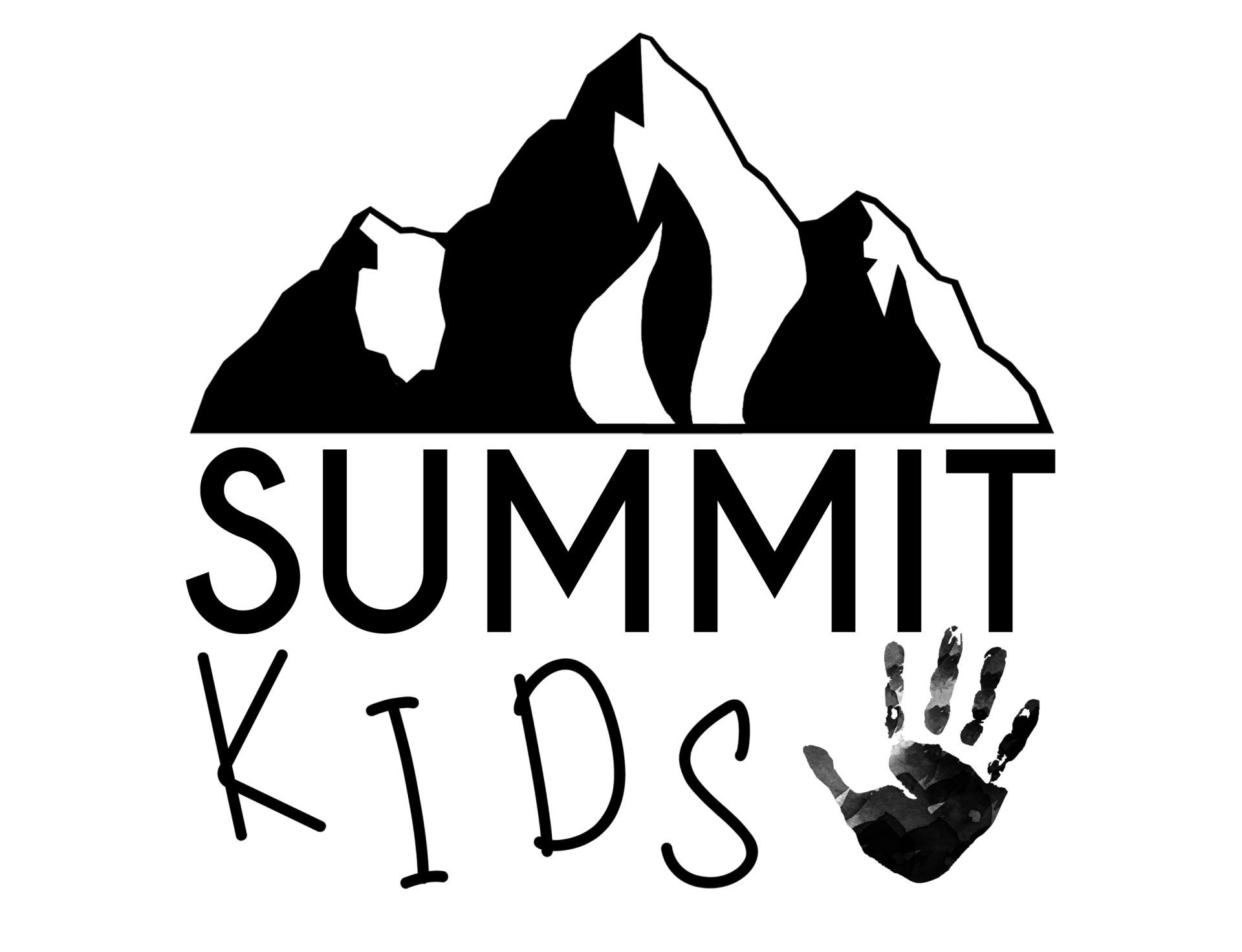 Where children worship together, learn about who God is and our salvation through Jesus Christ, participate in art activities, games, and lesson discussion – all in a fun and inviting way!
Summit Kids
Available during our Saturday service at 5:30pm and Sunday services at 8am and 9:30am.
Come join us for a fun worship service where we will seek to know more of who God is in our daily lives! Children, 3yrs old through 5th grade, are welcome at any of our services. We use a curriculum called The Gospel Project – its chronological lesson plans lead us through the whole Bible, connecting the dots and always pointing us back to Jesus. This age appropriate curriculum will help your child's faith grow and will encourage your child to build a firm foundation upon which to stand during life's struggles.
At our 9:30am service, children will also have the opportunity to split off into age-specific small groups where they will dive deeper into the lesson and have the chance to ask life-application questions.
BUT BEFORE THE FUN BEGINS…

1. Please sign your child(ren) in using our iPads at the Child Check-In Station. This helps us with learning names and attendance.
2. Depending on the length of the adults' worship service, your child(ren) could be in the Fellowship Hall or in their small group's classroom (9:30am service). If you are unsure where your child(ren) is, please ask a volunteer for assistance.
NURSERY CARE DURING WEEKEND WORSHIP SERVICES
Nursery Care for children 0-3yrs old is provided in our Church Nursery during every regular weekend service. There is no need to RSVP for service care. Our Nursery Staff introduces the Bible at this stage, through songs and The Gospel Project's age-appropriate activities.
Please sign in at the Child Check-In Station with your cell phone number so that we are able to text you if the need arises or if your child(ren) is unable to settle down.
KIDS STAYING IN THE SERVICE
If you and your child(ren) wish to worship together, our Family Worship Room allows the children room to move around while the sermon is streamed on a large tv for the adults. It is located outside of the left exit doors of the Sanctuary. If you, as the family, wish to remain in the Sanctuary together, there are Pew Packs available to occupy fidgety hands. Ushers are available to assist you with either of these options.
MID-WEEK / EVENING CHILD CARE AT SUMMIT
We offer child care, free of charge, during Bible Studies, music practices, and many other groups. You must RSVP! An RSVP for non-service events helps us to make the best use of staff hours and budget constraints. Please email Celia Rothhaas to request care ahead of time. This service is for infants through 4th grade.