Small Group Information
Host Home 1: Darren McKinnis with student leader Kate McKinnis
2912 Cedar Ave Durango, CO 81301 (Sundays at 6pm)- FULL
Host Home 2: Lisa Leininger with student leaders Jaden Rambo and Claire Choate
11 Red Mountain Dr Durango, CO 81301 (Thursdays at 6pm)- FULL
Host Home 3: Johnna and Brett Bronson with student leaders Barron Bronson and Maddox Bryant
3911 CR 203 Durango, CO 81301 (Sundays at 5 pm- boys only)
Host Home 4: Aaron and Maly Strietzel
470 Oxbow Circle Durango, CO 81301 (Mondays at 4pm) This small group is currently not running due to lack of interest. If we receive more signups, we will reconsider!
Join us next Tuesday from 4:30- 5:30pm for a private game of Among Us!
read more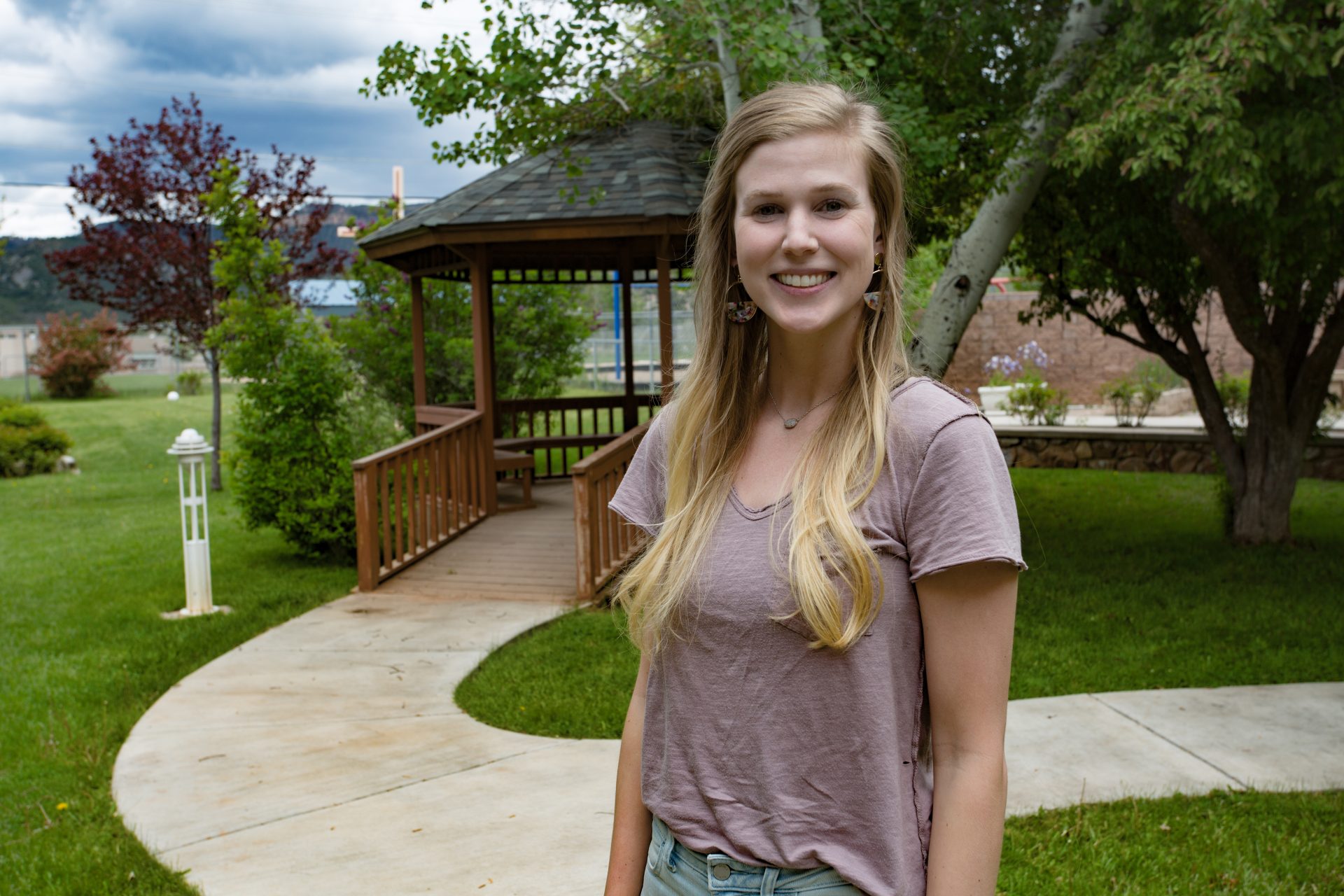 Morgan Holick joined us June 1st, 2019 as our new Youth Pastor! Morgan is originally from Wichita, Kansas. There she attended Friends University where she played volleyball and earned her bachelors of arts in history and political science. She then moved to Princeton, New Jersey where she earned her Masters of Divinity with an emphasis in youth ministry. Morgan loves sunny mornings, mocha lattes, prosciutto, Jesus, dogs, youth ministry, and everything that merits a good laugh. She also has a mini golden doodle named Jax who is the best boy in the whole world.
Contact
morgan@summitdurango.org
970-247-4213  ext. 106